Level sensors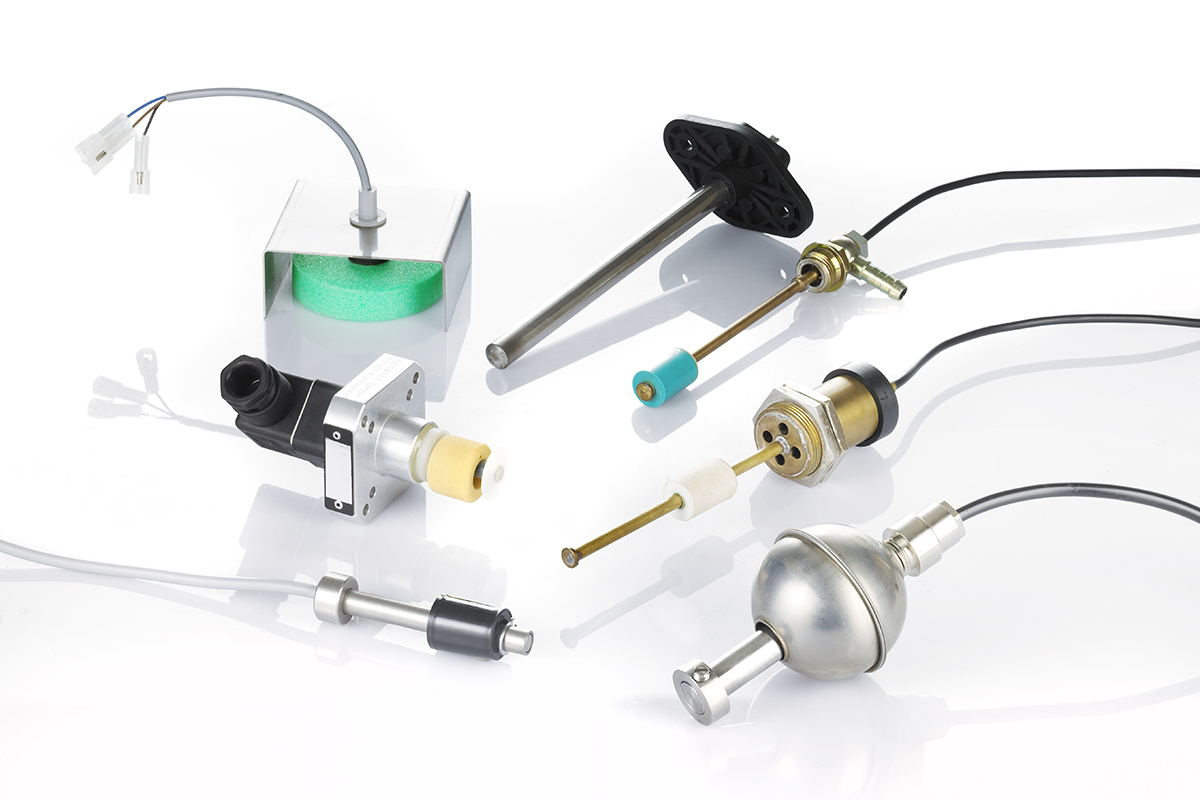 Properties

head with thread or as a flange
sliding tube and float made of stainless steel, brass or plastic
float removable for easier installation
change-over contact, normally open contact or normally closed contact
cable or plug connection

Installation

vertical or horizontal installation in the container wall or lid cover (depending on version).
the float moves with the level of the liquid and switches the contacts built into the sliding tube.

Advantages

suitable for all liquid media
acid-resistant versions
sliding tube length and switching points of your choice
only one float level for several heights
with fill opening (depending on model)
float removable for easier installation
extremely robust
non-wearing
electric connection of your choice

Applications

switching of pumps
level monitoring
dry run protection
...
| product group | subgroup | style | series | order no | type | output type | switching distance | connection | Link Datasheet |
| --- | --- | --- | --- | --- | --- | --- | --- | --- | --- |
| fill level |   | level control switch | 3/8, AC/DC 2-wire | 72412 | MKS10OSAK | NO |   | 1m cable | |
| fill level |   | level control switch | 3/8, AC/DC 2-wire | 72442 | MKS15OSAK | NO |   | 1m cable | |
| fill level |   | level control switch | 53x53xmm, AC/DC 2-wire | 75429 | MKR05SSASX | NO |   | 4-pin plug | |
| fill level |   | level control switch | Flansch, AC/DC 2-wire | 75904 | MSR12SSAS | NO |   | 4-pin plug | |
| fill level |   | level control switch | M18, AC/DC 2-wire | 75905 | MMG05OSAK | NO |   | 1m cable | |
| fill level |   | level control switch | M30, AC/DC 2-wire | 75906 | MMR27OSAK | NO |   | 1m cable | |
| fill level |   | level control switch | 13mm, AC/DC 2-wire | 75907 | GKR20OSAK | NO |   | 1m cable | |