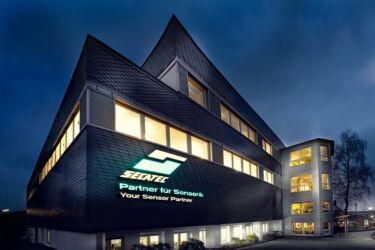 Quality
The quality of our products and services as well as the fair cooperation with our customers are the basis for a long-term and partnership-based cooperation.
Environment
We all live in and with nature and thus bear responsibility for the future - towards society and our environment!
Strategy
The focus is on our customers – meeting their needs is both a task and a goal.
Delivery
Our suppliers largely determine our products with their quality. We therefore only work with suppliers who meet our QS requirements.
Sustainability
Therefore, when developing and producing our sensors, we pay attention to sustainable customer benefits while using resources sparingly.
Customer oriented
Our qualified employees are the most important factor. Only with them can we optimally meet the individual requirements of our customers.
Goals
With innovative products and services, we want to be a long-term and reliable partner for our customers.