Angle sensors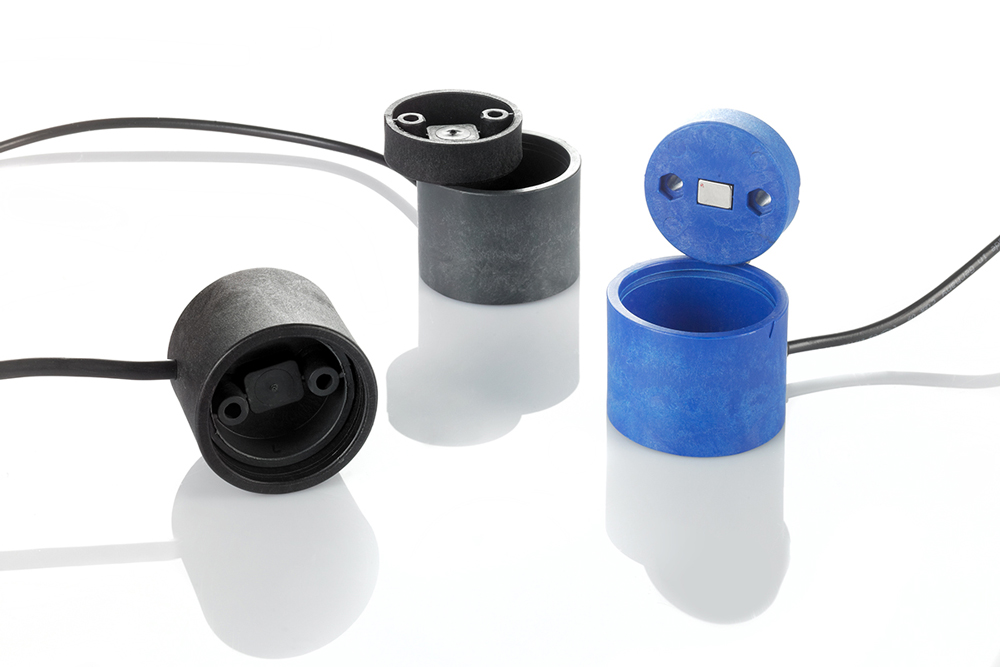 Characteristics

detection of angular and rotational movements up to 360 °, e.g. to query damper positions, inclination or opening angles
analogue output
linearly from 0.5 to 4.5 V (others on request, e.g. 2.0 to 3.5 V)
operating voltage 10 to 30 VDC
90 °, 180 ° and 360 ° version
cable connection

Installation

the two-part system consists of sensor and actuating magnet.
by axially rotating the magnet to the sensor, the change in the angle of the magnetic field is detected and emitted by the sensor through a change in voltage.
direct mounting on metal possible.

Advantages

comes with matching actuating magnet
high resolution
extremely robust

Applications

query of damper settings/opening angles
balers
inclination in vehicles and cranes
farming equipment
...
| product group | subgroup | style | series | order no | type | output type | switching distance | connection | Link Datasheet |
| --- | --- | --- | --- | --- | --- | --- | --- | --- | --- |
| reedswitches | angle sensor contactless | round | 55mm, DC 3-wire | 75909 | MKR54VXDK | 90ø |   | 1m cable | |
| reedswitches | angle sensor contactless | round | 55mm, DC 3-wire | 75910 | MKR54VXDK | 180ø |   | 1m cable | |
| reedswitches | angle sensor contactless | round | 55mm, DC 3-wire | 75911 | MKR54VXDK | 360ø |   | 1m cable | |