High temperature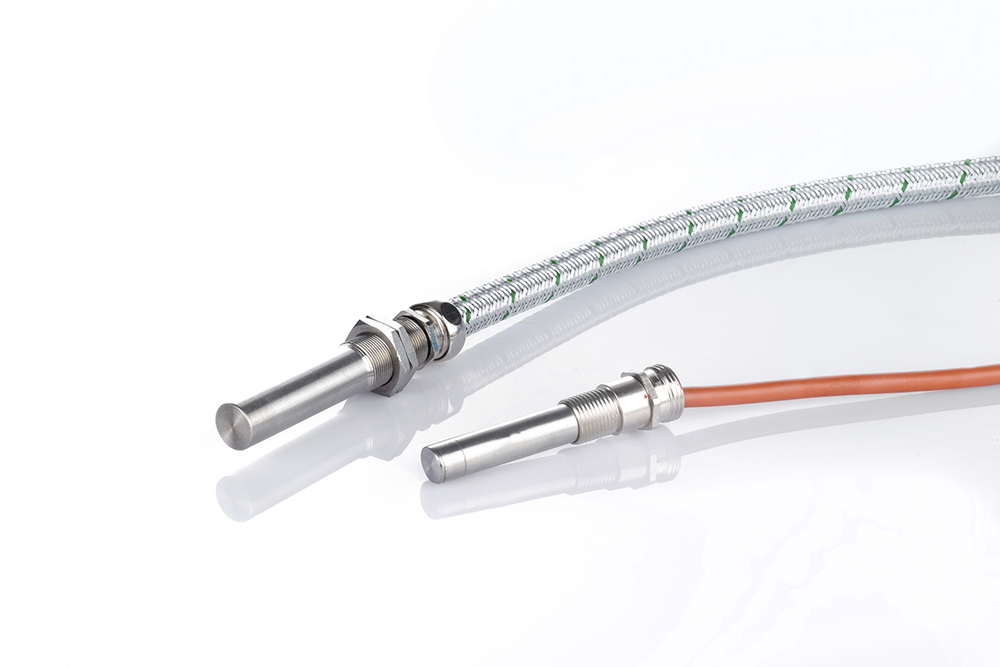 Characteristics

from size 10 mm in diameter
for max. +200 °C
VA sleeves
normally open contact
teflon cable
protective metal tubing (series MSR13 / MSR16)

Installation

maximum sensing range of the sensor when mounted on non-ferrous metal, plastic, wood, etc.
keep a sufficient distance between the individual devices in parallel installation to prevent strong solenoid switches from switching the sensor mounted next to them
by using shielding plates that are placed between the devices, the mounting distance can be significantly reduced.

Advantages

long service life
high voltage and current carrying capacity
length of connecting cable can be freely selected (standard 1 m)
customised versions according to your specifications available

Applications

steel and rolling mills
metallurgical and glass industry
paint shops
Chipboard presses
...
| product group | subgroup | style | series | order no | type | output type | switching distance | connection | Link Datasheet |
| --- | --- | --- | --- | --- | --- | --- | --- | --- | --- |
| reedswitches | high temperature | smooth pipe | 12,5mm AC/DC 2-wire | 71312 | MSR13TSAK | NO |   | 1m cable | |
| reedswitches | high temperature | smooth pipe | 16mm AC/DC 2-wire | 71342 | MSR16TSAK | NO |   | 1m cable | |
| reedswitches | high temperature | smooth pipe | 10mm AC/DC 2-wire | 71372 | MSR10TSAK | NO |   | 1m cable | |